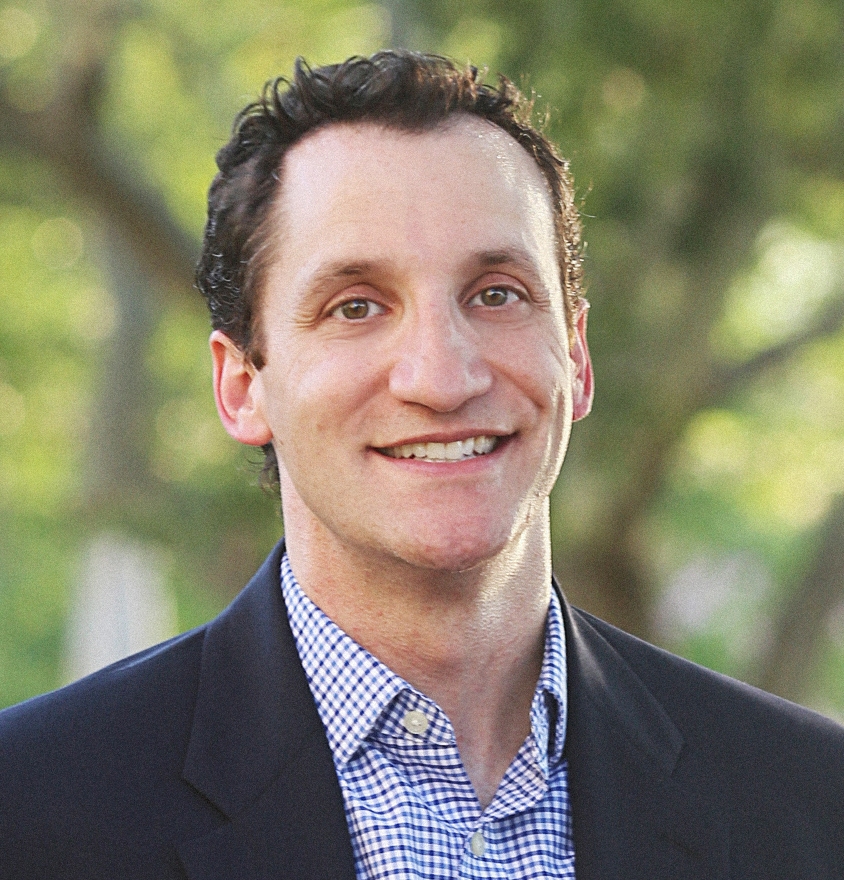 Daniel Goldman, Ph.D.

(pronouns: he / him / his)
I am an experienced licensed psychologist (FL Lic. PY 8470) helping adults young and old navigate the challenges that are just part of living, like relationships, loss, anxiety, and life getting off-track. After earning a B.A. in philosophy from Cornell University, an M.A. in psychology from University of Richmond, and a Ph.D. in counseling psychology from Iowa State University, I completed a 2000-hour APA-accredited pre-doctoral internship at the University Counseling Center at Florida State University and a 2000-hour post-doctoral residency at The Counseling Associates in Naples, FL. As a graduate student, I was a member of Psi Chi, the national honor society in psychology, and I am currently an active member in good standing with the American Psychological Association and the Florida Psychological Association. I have served on the Board of Directors of the Lower West Coast chapter of the Florida Psychological Association since 2014, serving as President from 2016-2018. I am board certified by the American Association of Bariatric Counselors and hold a certificate from the Institute for Meditation and Psychotherapy.
What Clients Have to Say About Working With Dr. Goldman
"You make me want to be a better person."
"Since I started coming to you, I feel so much better."
"I feel like I'm learning and growing."
"I wouldn't be where I am today without your help."
"I'm finally able to be myself."
"Thank you so much for all the help you provided me. I was quite the mess and know you are responsible for seeing me through rough times."
"You are a warm-hearted, kind listener and a wonderful 'shrink'."
"'I can't tell you how much you've helped me!"
"You have made a big difference in my life"
"Dr. Goldman encouraged expressing my issues and with patience and empathy, guided me through how to understand what was happening and view things differently and address my anger issues"
"Since I started therapy, things have been so much easier"
"When you and I talk, it makes me more level-headed"
"I have a new calm inside"
"I feel like a new person"
"I feel like I have my life back"
"I'm facing my fears with more confidence"
"I always feel so much better after these sessions"
"Therapy has changed my whole life"
About Therapy
Therapy can be invaluable in helping you sort out your problems in a safe, supportive, yet challenging environment. My training as a psychologist enables me to offer unique insights into your personality, coping style, and problem-solving skills. I will work together with you to identify what it is about your current approach to your problems that isn't working and what may work better instead. Through therapy, you learn to understand yourself and others and work toward healing, growth, and the creating life you want instead of settling for the life you have. My approach to therapy varies based on the needs and goals of each individual client, though I commonly utilize interventions that focus on increased self-understanding, mindfulness, and solution-focused interventions when possible. Some of the common issues I treat include:
Affairs
Alcohol problems
Anger
Anxiety
Caregiver stress
College adjustment
Communication skills
Depression
Divorce
Family issues
Grief and loss
Health-related stress
Identity issues
LGBTQIA issues
Life transitions
Loneliness
Men's issues
Midlife crisis
Personal growth
Relationships
Retirement
Self-esteem
Sexual identity
Spiritual issues
Stress
Weight management
Work/life balance